The Data from Google Analytics and Search Console Never Match - Here's Why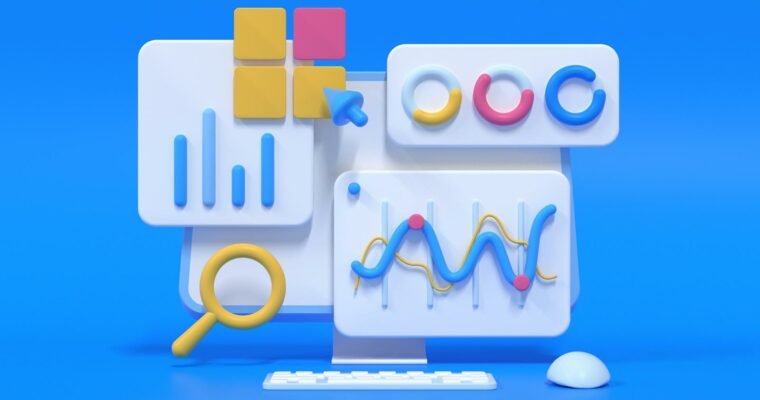 The Data from Google Analytics and Search Console Never Match - Here's Why
You'll notice disparities in the reported data if you learn why Google Analytics and Search Console statistics don't match.
The data from Google Analytics and Search Console do not match.
The disparity gives the sense that the information is incorrect in some way.
The truth is that the information is correct. There's a disconnect between what's being tracked and how Google presents it.
Search Console vs. Google Analytics
Because the numbers don't match, it can be tough to reconcile Google Analytics and Search Console data.
The reason for this is that the two programs address distinct issues. As a result, the two systems take distinct approaches to data collection and reporting.
Purpose Of Google Analytics
Google Analytics' insights are intended to indicate how well a website is performing in terms of user engagement metrics (time on page, etc. ), reporting conversion-related goals, and displaying site visitor behavior on the website.
Typical reporting includes:
Purchases and lead generation are examples of performance goals that may be tracked using analytics.
Can offer data on-site traffic in real-time.
Shows how near traffic is to conversions by providing session quality statistics.
The website's user behavior.
What's important to remember about Google Analytics data is that it's used to assess how well a website works (in terms of site visitors).
While Google Analytics gives information on webpage performance, the report's focus is on on-site traffic and visitor behavior.
Purpose Of Google Search Console
The information given by Google Search Console is intended to assist publishers in better understanding how their websites perform in Google Search.
In addition, Search Console includes search and indexing statistics that can be used to resolve search visibility issues.
On a different level, Search Console allows Google to communicate with publishers proactively about search visibility issues such as manual actions (penalties), hacked status, improperly configured structured data, mobile usability issues, and other relevant information that helps a publisher maintain optimal search visibility in Google.
Finally, Search Console allows publishers to troubleshoot localized language issues, define a site-wide country target, disavow inbound links, and do other actions related to search visibility.
Disparities Between Search Console And Analytics Explained
Because the two services serve different purposes, Google Search Console and Analytics will aggregate data in various ways, resulting in reports that are different and appear to be in conflict.
The information is correct; it's just presented in a different way.
The following is a list of possible causes for inconsistencies between Analytics and Search Console data.
Definition Of Search Is Different
The fact that Google Analytics and Search Console measure search traffic differently is a big source of inconsistency.
The terms "search traffic" in Analytics and "search traffic" in Search Console are not interchangeable.
The Google Discover data is merged into the Search category in Google Analytics.
That means that when you evaluate organic search-related traffic in Analytics, it may include traffic from Google Discover as well as traffic from the Google search box.
Google Search Console, on the other hand, separates traffic from Google Discover and organic search results, providing a separate report for Google Discover traffic.
Search Console And Analytics Versus JavaScript
Only data collected from site visitors who have JavaScript enabled in their browser will be reported to Google Analytics.
Whether or not JavaScript is enabled in a browser, Search Console collects data.
Search Console And Analytics Versus JavaScript
Only data collected from site visitors who have JavaScript enabled in their browser will be reported to Google Analytics.
Whether or not JavaScript is enabled in a browser, Search Console collects data.
Google Analytics Is Blocked From Collecting Data
Another reason Search Console and Analytics don't work together is that analytics tracking is becoming more and more restricted online.
Analytics-blocking browsers and plugins prevent Google Analytics from collecting data.
Google Analytics is blocked by DuckDuckGo's browser plugin and Mozilla's Firefox browser, for example.
Because data from Search Console isn't banned, it's possible that additional or different data will be collected in Search Console, diverging from what's collected in Google Analytics.
Time Delay Discrepancies
Another difference between Search Console and Google Analytics traffic data reporting is that Search Console data is delayed by several days, whereas Analytics can give data in seconds.
Because of the delay in Search Console reporting, the data may be incomplete when viewed.
Search Console Omits Certain Queries
Search Console protects the privacy of users, and because of that, the Search Console Performance report will omit data from certain kinds of queries.
Anonymized Queries Totals In Performance Report
For the reasons stated above, the data in the Performance report will not match the organic traffic data in Analytics, and anonymized queries are another reason why Search Console performance data differs from data given in Analytics.
For privacy considerations, Google Search Console excludes what it refers to as "very infrequent" search requests.
Anonymized queries are included in totals but not when the Performance report is filtered.
Time Zone Differences
According to the publisher's time zone, Google Analytics reports data on a daily and monthly basis.
The preferred time zone for the website can be set under the Analytics view settings, where the publisher's time zone can be adjusted.
Regardless of what region or time zone a website is set for, Google Search Console reports data in Pacific Daylight Time (PDT), which is the California time zone.
As a result, data from Search Console is assigned to a one-time zone, while data from Google Analytics is assigned to a separate time zone (when the site time zone is outside of California).
This will have a significant impact on how data is published because it nearly guarantees that daily and monthly traffic statistics will be available.
Landing Page URL Differences
Landing pages are pooled to some extent in Search Console, however, landing page URLs are not gathered in Analytics.
Search Console Data Is Limited
Another significant distinction between Search Console and Google Analytics data reporting is that Search Console can only report data for up to 1,000 URLs for landing pages.
Google Analytics does not have this restriction and can report on more than 1,000 landing pages.
Data Differences In Search Console and Analytics
There are differences in the data that Search Console and Analytics track and provide.
The causes for the discrepancies range from how landing pages are collected to what time zone traffic events are credited.
The fact that the reported figures in Search Console and Analytics differ does not indicate that there is an issue with the data.
That's all there is to it. These are two different products that report data in different ways.